AI-Based Customer Experience Management Software
Alterna CX is among the top 3% of CX software vendors globally recognized by Gartner.
Avoid hopping between Surveys, Facebook, AppStore, Google Reviews, Zendesk, or other VoC channels

Reduce manual analysis and repetitive tasks

Cure your blindspots, t

riage and apply damage control principles
Automate your CX with Machine Learning
Automated CX Platform fueled by machine learning and enhanced with sophisticated dashboards & self-service reporting enables experienced professionals to capture and collect all data, analyze insights automatically with full suite NLP text analytics, assign tasks, and take action under one roof.
Integrations with 85+ review websites and 150+ powerful apps
Analyze customer feedback in more than 100 languages
Save up to 30% of your time for manual analysis of customer feedback
Capture and continuously collect all experience data
Integrate your Alterna CX account with over 85 review websites and 150 powerful apps to analyze customer feedback and automate business workflows.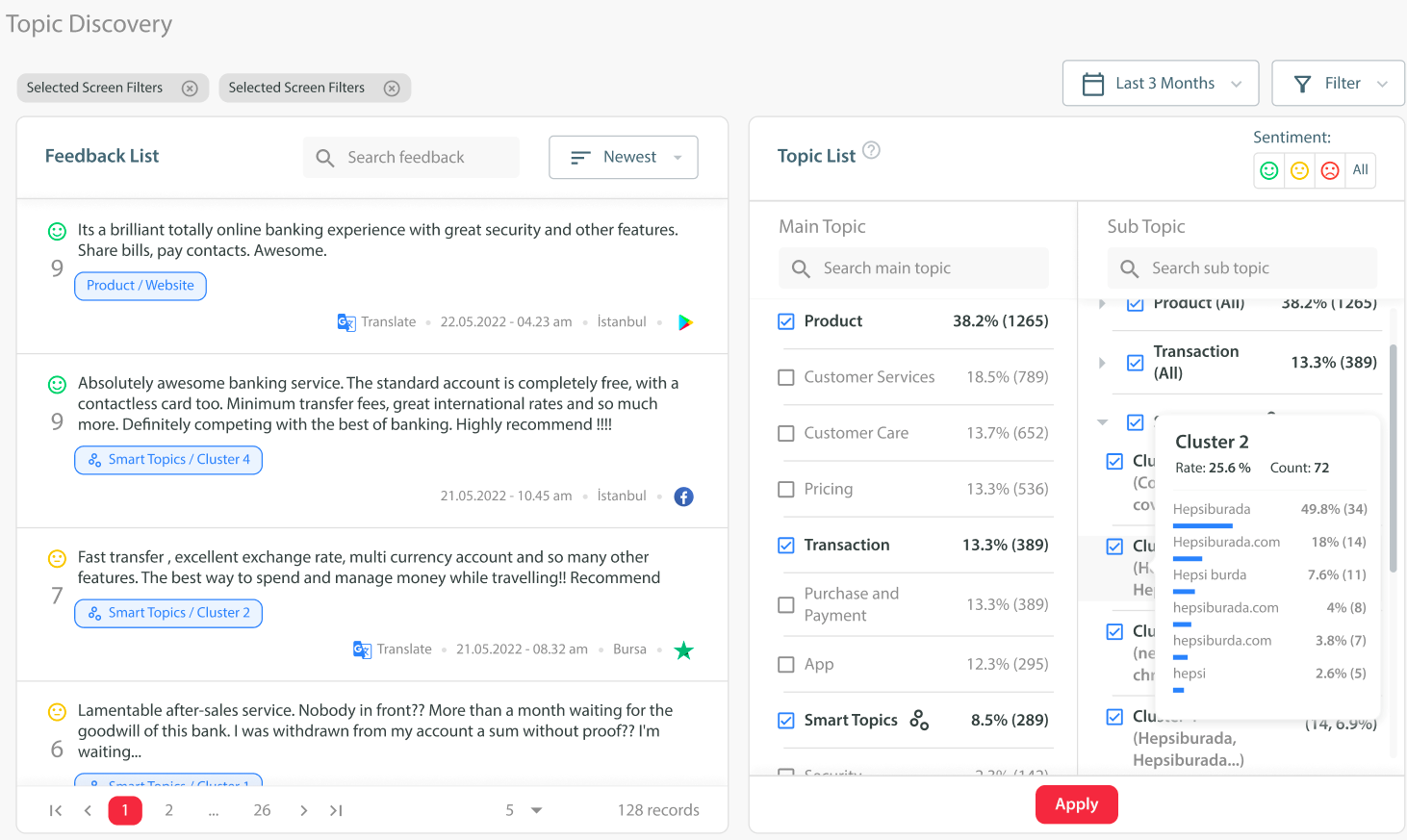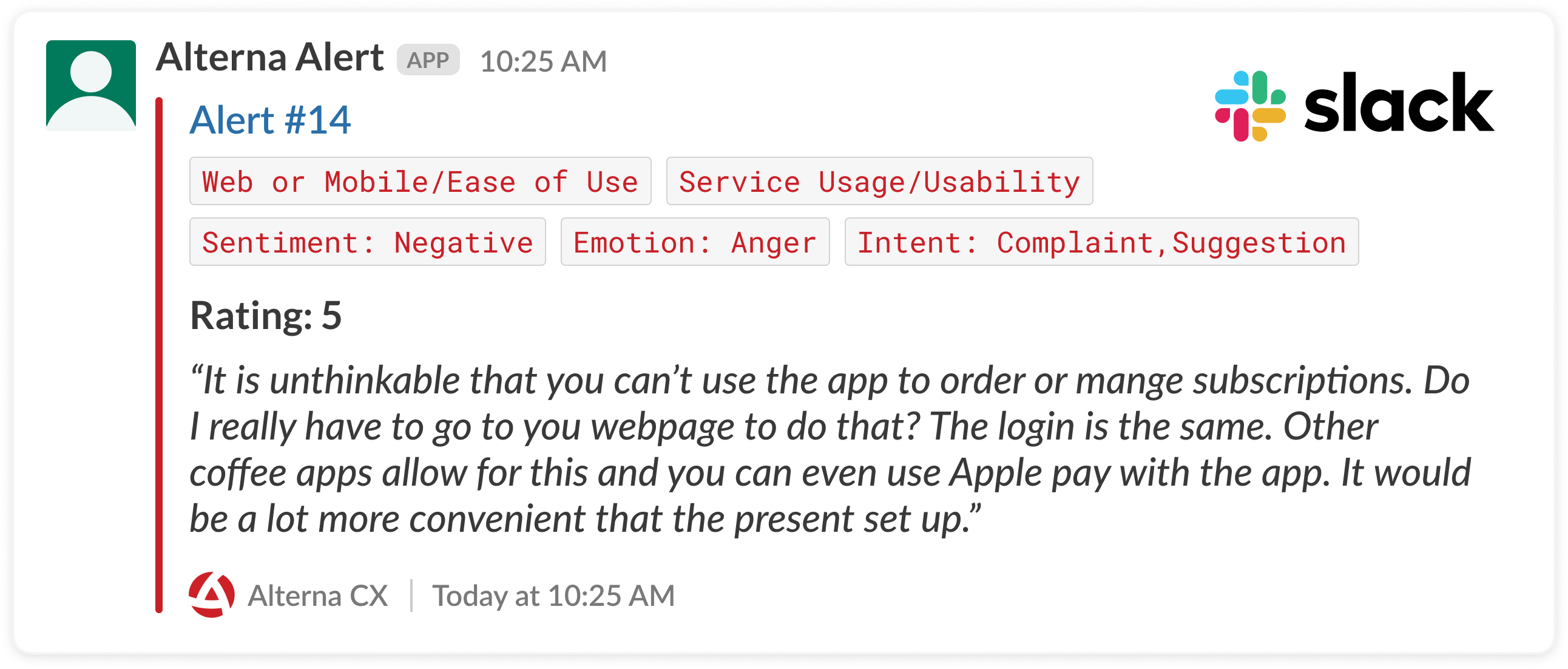 Take systematic action for experience improvements
Trigger alerts from satisfaction surveys or conversations
Automated improvement tasks assignment, tracking, and closure
Track trends and highlights

across customers from a single source
decrease in first response time
"Reaching out to the customers within 24 hours from the time they give us feedback creates the best experience for our customers. With Alterna CX, we decreased first response time by 70%, closed the loop with 96% of NPS detractors and achieved 30pts growth in NPS."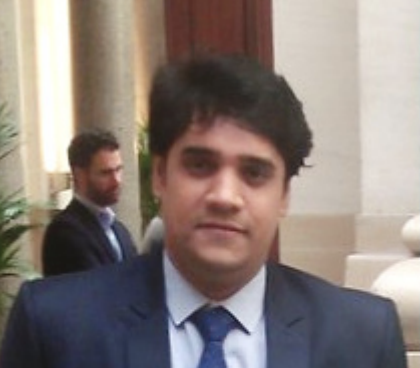 Sr. Manager Customer Experience | Sharekhan, by BNP Paribas
Trusted By Top Brands Around The Globe

What is included in Alterna CX's Self-Guided Trial
You will have access to Alterna CX's self-guided demo.
Which languages are supported?
We support more than 100 languages for text analytics.
How can I access the results?
You will be able to access the system for 14 days.
Your login information will be provided in couple of hours after you sign up for self-guided trial.
What kind of data do you need for this analysis?
Alterna CX's ML algorithms will analyze the relationship between unstructured feedback and CX metrics to provide insights.